Trapped Versus is a teensy tiny version of Trapped meant for on the go challenges! It fits in your pocket.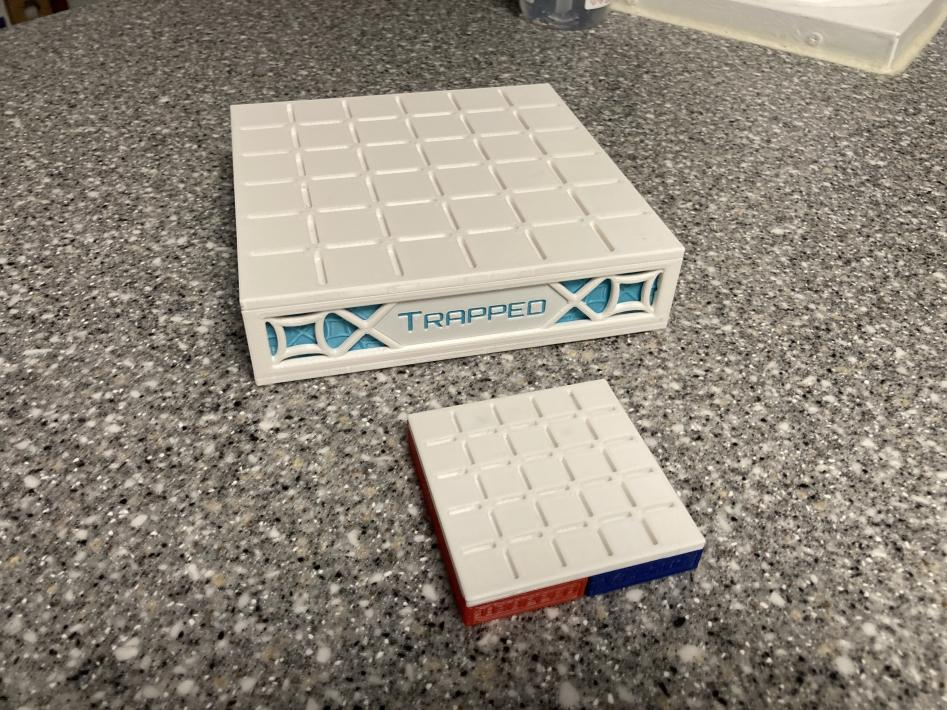 It has slightly different rules, here is a quick run down to play.
Rules of play
Both players get a box and place their pieces in opposing corners.
Both players privately open their box and place their arrow in their desired direction.
Player one opens their box and reveals their move.

If they picked a cardinal direction: move once or twice in that direction.
If they picked a diagonal direction: move once in either direction.
Players can always choose not to move.

Player one must put one wall down on either:

The tile they started on.
A tile they traveled on.
The tile they ended on.

Check for Win Condition
Player one changes the arrow in their box secretly and closes their box.
Player two now does actions from step 3-6.
Win Condition
If players are fully separated by walls: count the number of tiles in each section with. The player in the lowest count section loses. If both player sections have the same number, game ends in a draw.